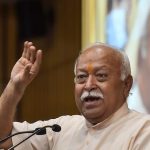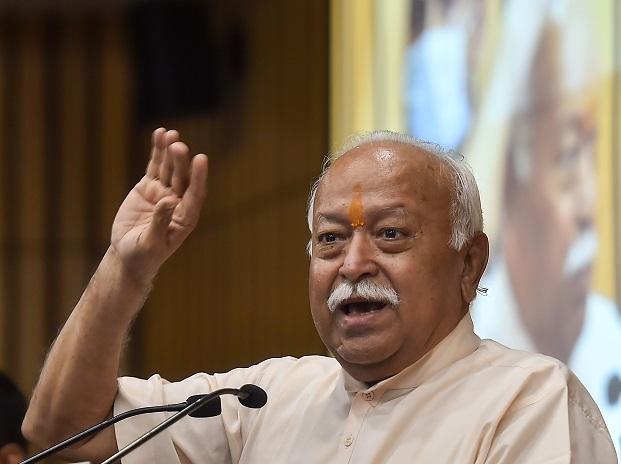 Priyank Kharge, the newly sworn-in Minister in Karnataka government has stoked a new controversy by reiterating the Congress' pre-poll ban proposal on Rashtriya Swayamsevak Sangh (RSS) and Bajrang Dal. The Karnataka unit of the Bharatiya Janata Party (BJP) has reacted strongly to the ban proposal and threatened to "burn" the Congress to "ashes" if the party tries to act on it.
Senior BJP leader and former Karnataka minister R. Ashoka have challenged the Siddaramaiah government in the state, saying, "if the party bans even one branch of RSS, it would be nowhere in the state".
Speaking to reporters here, Ashoka said, "Your father was unable to ban RSS. It was not done by your grandmother. Even your great-grandfather could not do anything. What can you do now?"
Ashoka said that the Congress had once a majority in the Parliament.
"There were 15-20 state governments in the country. The current condition of Congress is pathetic in the country. If you have guts, ban the RSS. Your government won't last long… for even three months," he said.
The BJP leader asserted that lakhs of branches of RSS are operating, and challenged the Congress government to "show" by imposing a "ban on one of the branches."
"Hindu sentiments are with RSS and Bajrang Dal," he added.
The former Karnataka minister further said that in the new Congress government in the state, "CM Siddaramaiah is silent but Deputy CM Shivakumar is violent".
"In every meeting, Shivakumar speaks ahead of the CM and threatens the police department and Hindu organisations," he said.
Meanwhile, Karnataka unit BJP president Nalin Kumar Kateel said that if any attempt to ban the RSS or Bajrang Dal is made, "the Congress government won't survive".
"Priyank Kharge spoke about banning the RSS. PM Modi is an RSS swayamsevak. We are all RSS swayamsevaks. Even Pandit Jawaharlal Nehru, Indira Gandhi and the Narasimharao government tried to impose a ban on the RSS but couldn't succeed," Kateel said
"Try to ban Bajrang dal and RSS, Congress will burn to ashes… Priyank Kharge should mind his tongue," the Karnataka BJP president added.
Priyank Kharge reiterated on Thursday that his party is ready to impose a ban on Bajrang Dal. He had also stated earlier that "we will not hesitate to ban organisations which indulge in moral policing. It might be RSS or Bajrang Dal or any other communal organisation".
Kharge had also said: "We will change the laws brought by the BJP government. If any individual or organisation threatens peace, and acts against the Constitution, the government has the capacity to initiate proper action against them."
The post BJP dares Karnataka govt to ban RSS, Bajrang Dal first appeared on IPA Newspack.